Welcome to Nu Sash - Window replacement and installation services in Wimbledon & South London.
Nu Sash's windows are an easy, cost-efficient way to enhance the beauty and warmth of your home.

Our range of windows includes;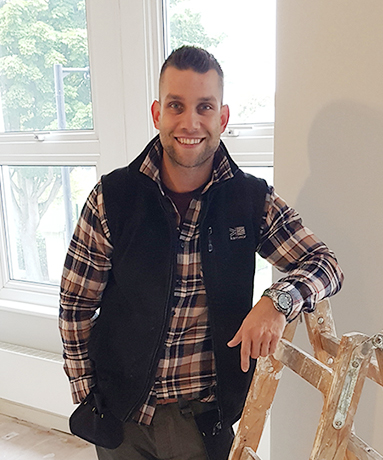 My name is Michael and I have put my passion for windows in to creating my business Nu Sash Windows.
We supply and install premium quality windows, doors, conservatories, roofing solutions and we also provide outstanding Renovation Services.
For our premium products, we use materials such as timber, aluminum, and iron (for Crittall windows and doors) and will provide you with very competitive prices.
In addition, we are aiming to beat any written quote from our competitors.
The timber we use is Sapele, Meranti or Acoya (hardwood) double or triple glazed and warranted to 10 years (Insurance backed guarantee with GGFi).
Me and my team can also redecorate to a high standard.
We give you quality and service that foes far beyond anyone else
Beautify Your Home With Custom Windows from Nu Sash
Nu Sash's new replacement windows are an easy, cost-efficient way to enhance the beauty and warmth of your home.
Schedule Your Free Quote
Or Call Michael on…. 07985-513-100
Our products are covered by an unbeatable warranty — if it breaks, we'll fix it! That's how we guarantee you're going to love your windows for a lifetime.
Our Services
Here at Nu Sash Window Replacement Services we specialise in restoring and replacing traditional wooden windows. Our business is all about making your windows work more efficiently and returning them to their former glory. So, whether you are looking to overhaul and draught proof your windows or to completely replace them, we will provide you with a full and personal service to help you achieve exactly what you want.
Repair and Renovation
We can overhaul and draught proof existing windows of all kinds as well as replace fittings. This will give your existing windows a brilliant new lease of life as we sympathetically overhaul all the elements of the window. This can include any of the following: rebalancing the counter weight system, installing new fittings and security locks, installing draught proofing which is effective without interfering with the look of the window. We can also carry out any other remedial work such as re-glazing and repairing rotten wood or perished putty.
Replacement sashes
Here we replace the moving parts of the window (sashes), which are custom-made and fully double-glazed. They not only fit with the period detail of your property, they also offer you all the benefits of modern double-glazing: n Existing sashes replaced with our custom-made double-glazed sashes n Sashes decorated n The interior workings of the window
completely overhauled, new window furniture added and draught proofing installed. The old window frame remains in place.
Full window replacement
With this option, we replace absolutely everything and install brand new windows. We recreate the original beauty of traditional windows but use modern glazing techniques and craftsmanship so that your windows stand up to the demands of 21st century living: Every part of the window replaced like for like with New boxframe, sashes, architrave and nosing installed to match the period detail of your property. Windows fully double-glazed and draught proofed to meet building regulations and Windows decorated.
Guarantee
A ten year warranty is provided for timber, glass and paint subject to normal wear and tear considerations.
Nu Sash's most popular product are custom made wooden windows
Areas we cover
Window replacement services in Wimbledon and surrounding areas
We offer a window replacement services in Wimbledon and the surrounding areas including Raynes Park, Kingston, New Malden, Morden, Worcester Park, Putney, Wandsworth, Tooting, Balham and Sutton.
Get in contact with us today for a free quote on 07985-513-100 or email michael@nusash.co.uk
Thank you so much for visiting www.nusash.co.uk